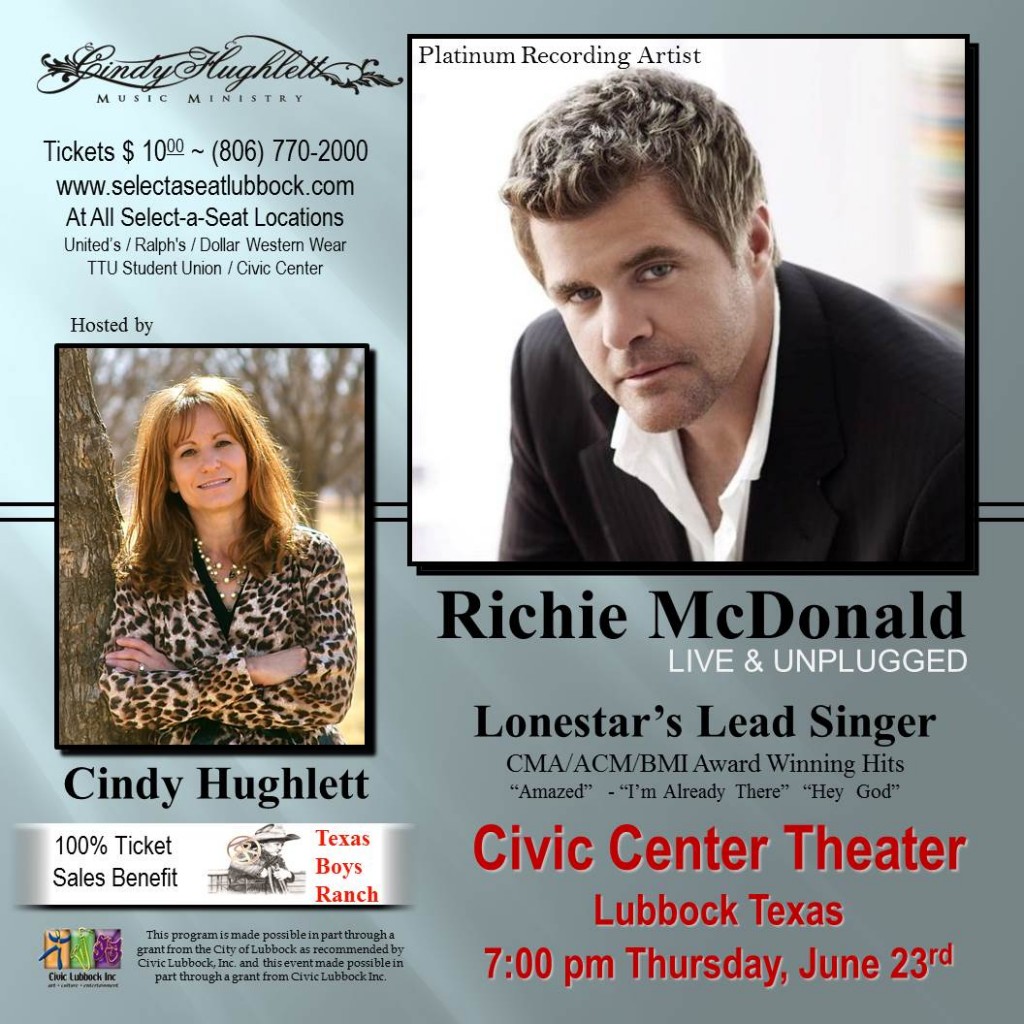 http://www.selectaseatlubbock.com   For Tickets
Richie McDonald has long been one of country music's most accomplished and wide-ranging talents. Recognized as one of country's best singers and a polished and engaging entertainer, McDonald is the face and voice of Lonestar, ranked among the genre's preeminent groups. As one of the industry's most successful songwriters, he has penned some of the era's most memorable songs and earned a mantle full of awards and nominations.
The list of accomplishments McDonald brings is among music's most noteworthy. His is the voice behind songs like "Amazed," "Smile" and "No News" and the pen behind songs like "My Front Porch Looking In" and "Let Them Be Little." He has earned six gold and platinum albums, several CMA and ACM awards as well as BMI awards for songwriting. In writing and singing "I'm Already There," he was responsible for a song embraced so warmly by the military and their families it became an unofficial anthem for U.S. troops serving the Middle East.
100% if the proceeds from ticket sales benefit The Texas Boys Ranch.